Breeder & Artist
Sondra J Ragon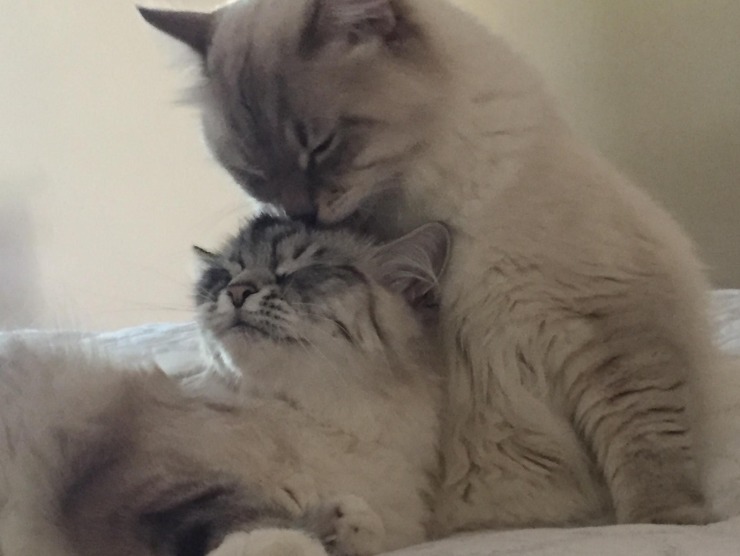 My Website will take you to the Majestic World of the Siberian Cat!
Once you meet and have a Siberian Cat, it will conquer your heart and a life long friendship will begin!




Welcome to Milaya Moya (my dearest)/Beverly Hills,Siberian Cats.. I am a hobby breeder and I have been brewing Siberian Cats for 10 years. My Siberians live with me in my home. I breed healthy, TICA registered, incredibly beautiful, hypoallergenic colorpoint & traditional siberian cats. I am located in Beverly Hills, Mi. My unique kittens are part of my family and are very well adapted to daily affection, play, household activities and grandchildren.


My Siberians have low
amounts of
Fel-D1
and
Fel-D4, therefore your allergy reaction is usu
ally non responsive,
consequently
,
"Hypoallergenic Cat

"




Prior to purchasing a
siberian
kitten....
I,
Sondra
Ragon must be contacted by phone (330-316-9739) or in person. A get- to- know- you interview is required
before a kitten can be reserved. All kittens are seen by a veterinarian at 9 weeks and receive a complete physical exam and core vaccines
.
Kittens are placed in their homes between 10-12 weeks.



My kittens are

not juvenile altered.
I do not sell bree

de

r

cats

therefore,

according

to my contract, your kitten

must be spayed or neutered.


My

Siberian

Kittens are guaranteed against genetic defects for

three years.

I require a 250.00 nonrefundable deposit/holding fee to reserve a kitten and the balance is due when you pick up your kitten 1600.00. The total price for a kitten is 1850.


My kittens can

only

be hand delivered. I do not cargo ship kittens... DTW is only 30 minutes from my home.

If you would like

to pick up your kitten and fly to Detroit I will meet you at the airport.

There is a $50.00 fee.


After our phone interview, I will send a contract and kitten care documents. The contract is to be signed and returned with the $250.00 nonrefundable deposit/holding fee which will be applied to the purchase price of the kitten.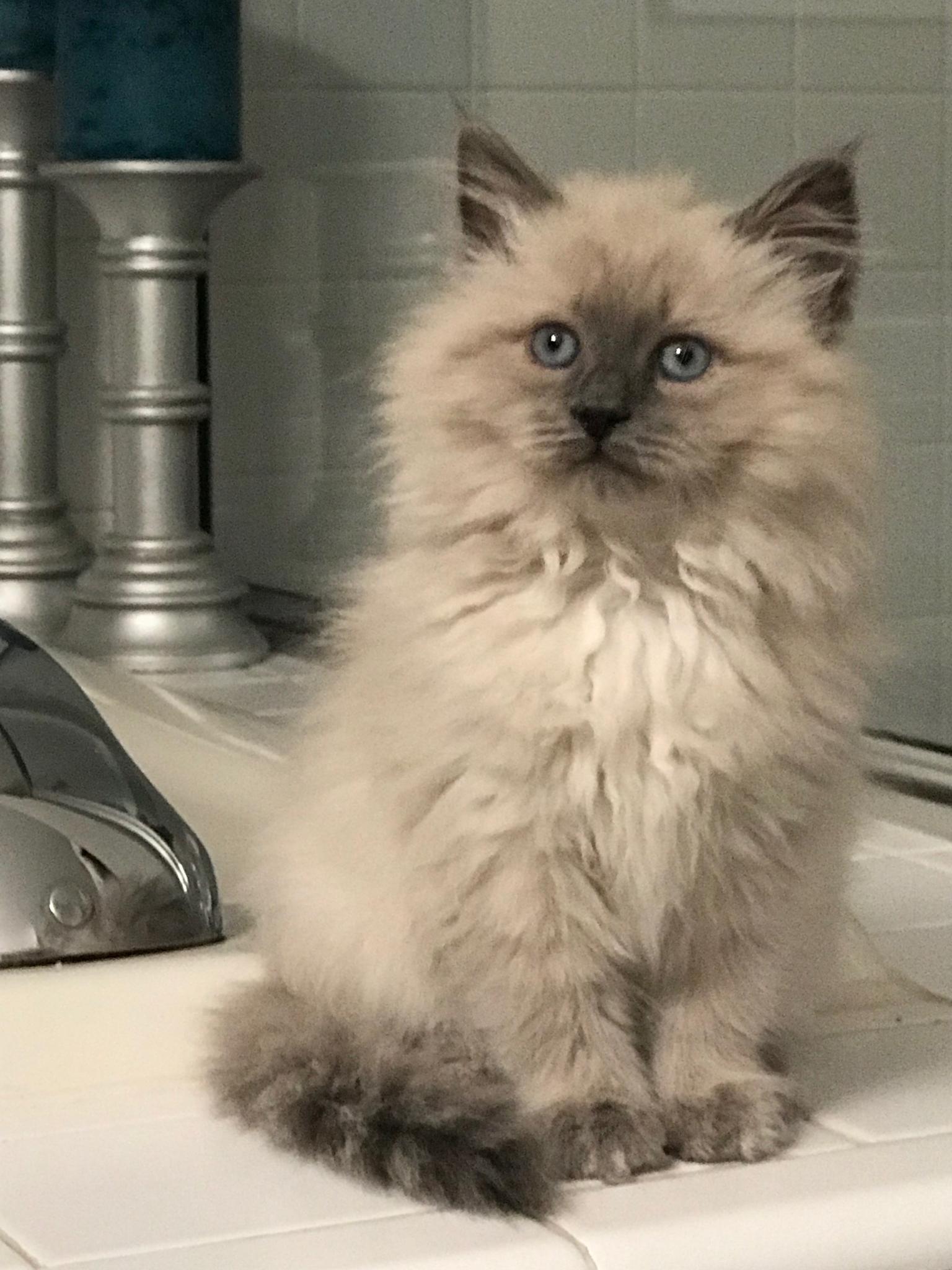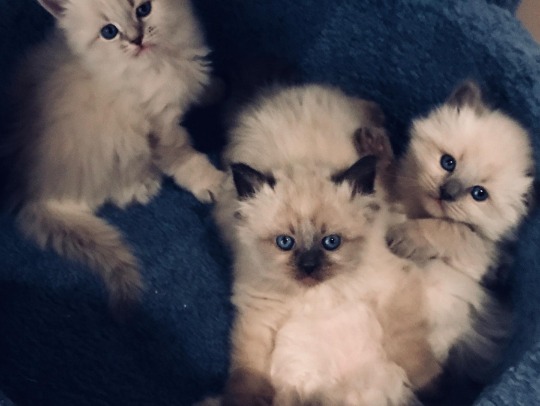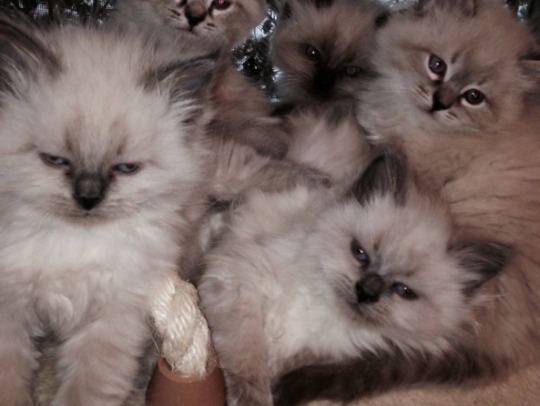 I highly recommend all new kitten adoptees to visit the breeder's home before purchasing a kitten. If the breeder refuses, I would think twice! If they do not give you at least a two year guarantee (in the contract) against genetic defects and FIP, I would walk away. Please research your breeder before signing a contract and purchasing your kitten there is a lot of scamming and pop-up breeders.... Home visits for allergy checks are $50.00 which will be applied to the purchase price of the kitten.
My Cats, My Blue & Green Eyed Girls...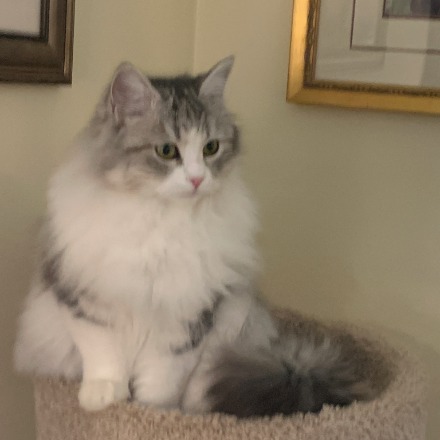 Mia
A beautiful silver tabby with white. She has green eyes.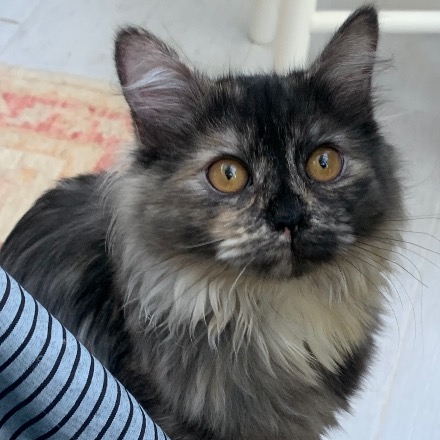 Linna
Torbie smoke with white
Linna came from Prague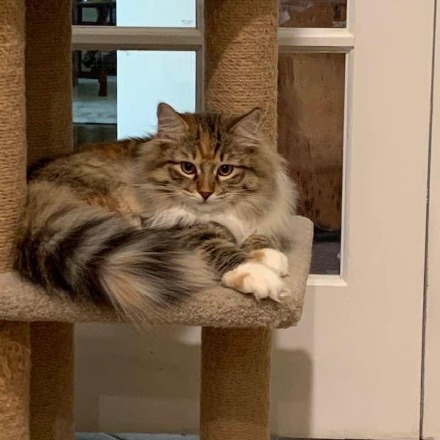 Izzy (Issabelle)
Was born in house and is a brown/golden torbie.
My New Females Ivy and Tullie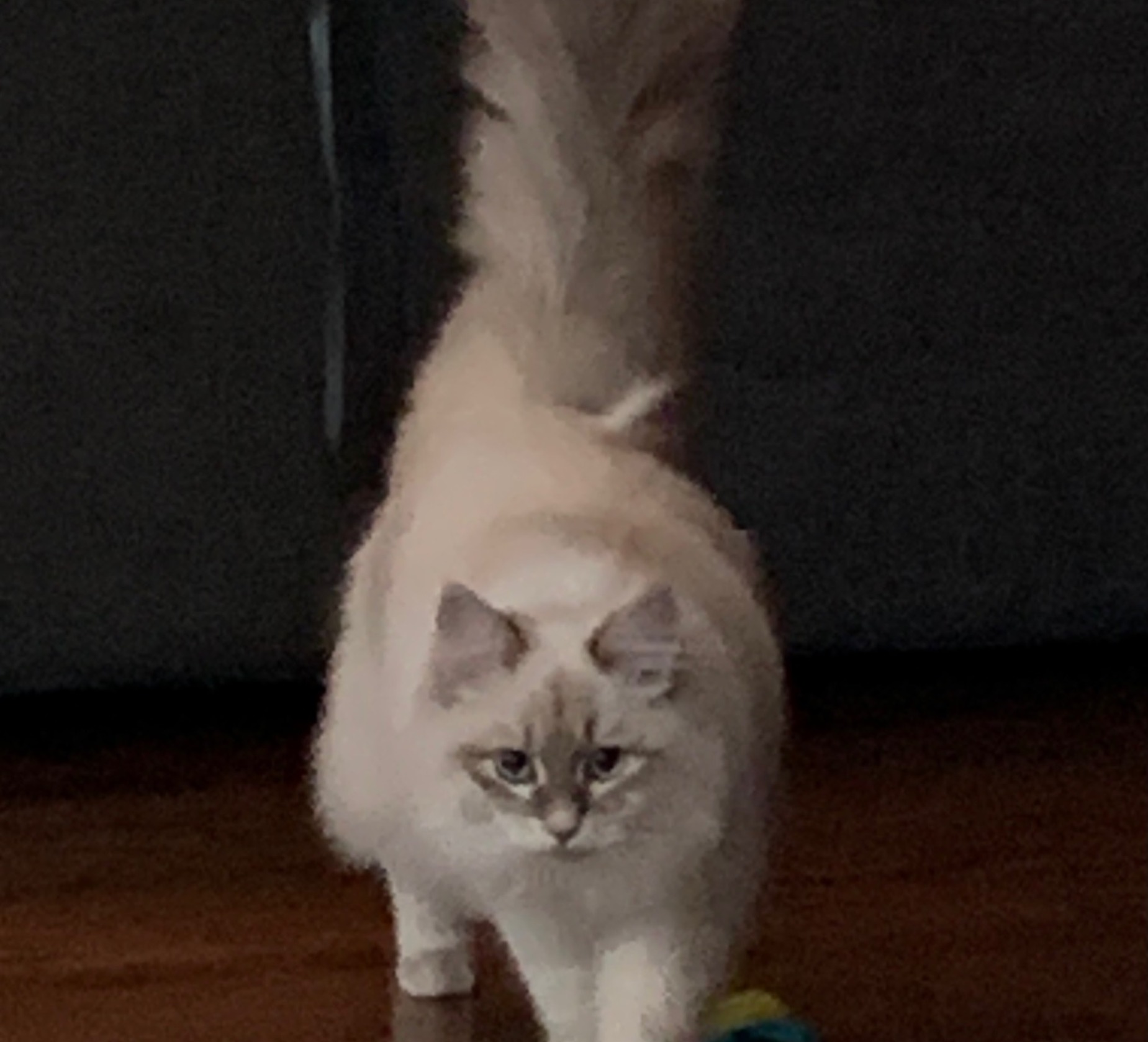 Ivy is a blue eyed lynx and Tullie is a green eyed silver/black mackerel.. Very Sweet and loving females.
My Blue Eyed, Blue lynx Pointe Male , Luka.... Luka came from Poland
He is a sweet and lovable male!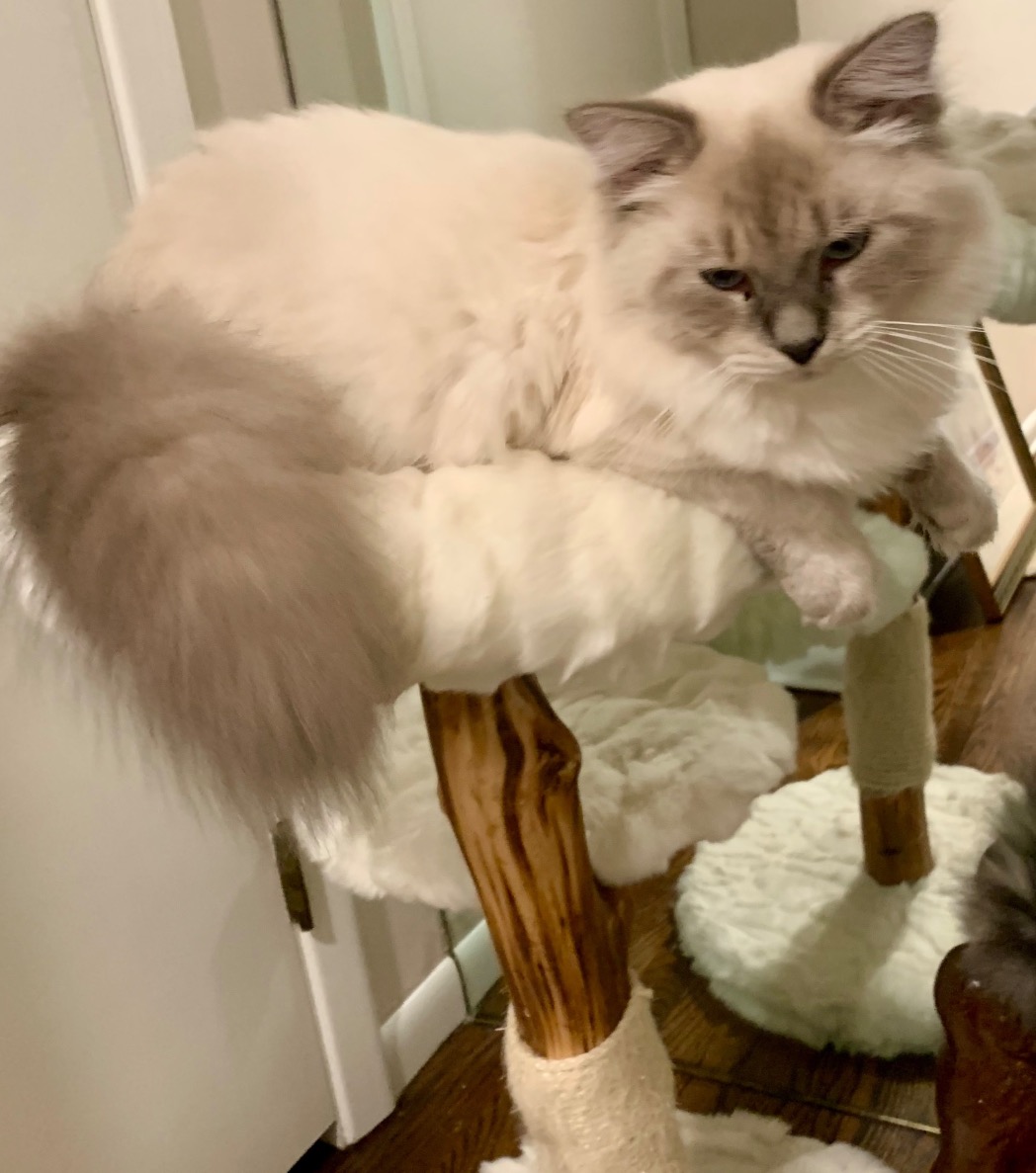 2023 Waiting
ActiveWaiting List:: 2024
Hadley

Molly T dark kitten (Lina)
Michael S (2 kittens)
Michelle & Daniel
Elaine #2
Andrea (IZZY) male
Peter E. 2 kittens
Greg Simon
Anna (male) CP
Sharon CP Female
Melissa D. M Grey
Hagopian 2
Sara R
Sineen R
Yasmin
Debra C
Jacob (lina 2)
Thanks to all of you who have waited so patiently....I really appreciate it....
If you are interested in a Spring 24 kitten, please give me a call or text 330-316-9739. I have an ohio area code. I require a phone interview !

Sincerely, Sondra Ragon

I love this Quote.......A Cat has absolute emotional honesty: human beings for one reason or another may hide their feelings, but a cat does not!
Ernest Hemingway
2023 Fall Kittens have been Placed
Taking 2024 Spring kitten reservations
330-316-9739

Hello All, super news! My Siberian Cat painting won the Tama Acrylic Award. I was really surprised and Happy...
January 29, 2019
I have enjoyed painting for about one year. My teacher, Anatoliy Shapiro really challenges me. I have been working on an acrylic painting of a siberian cat. It is not finished…
November 30, 2018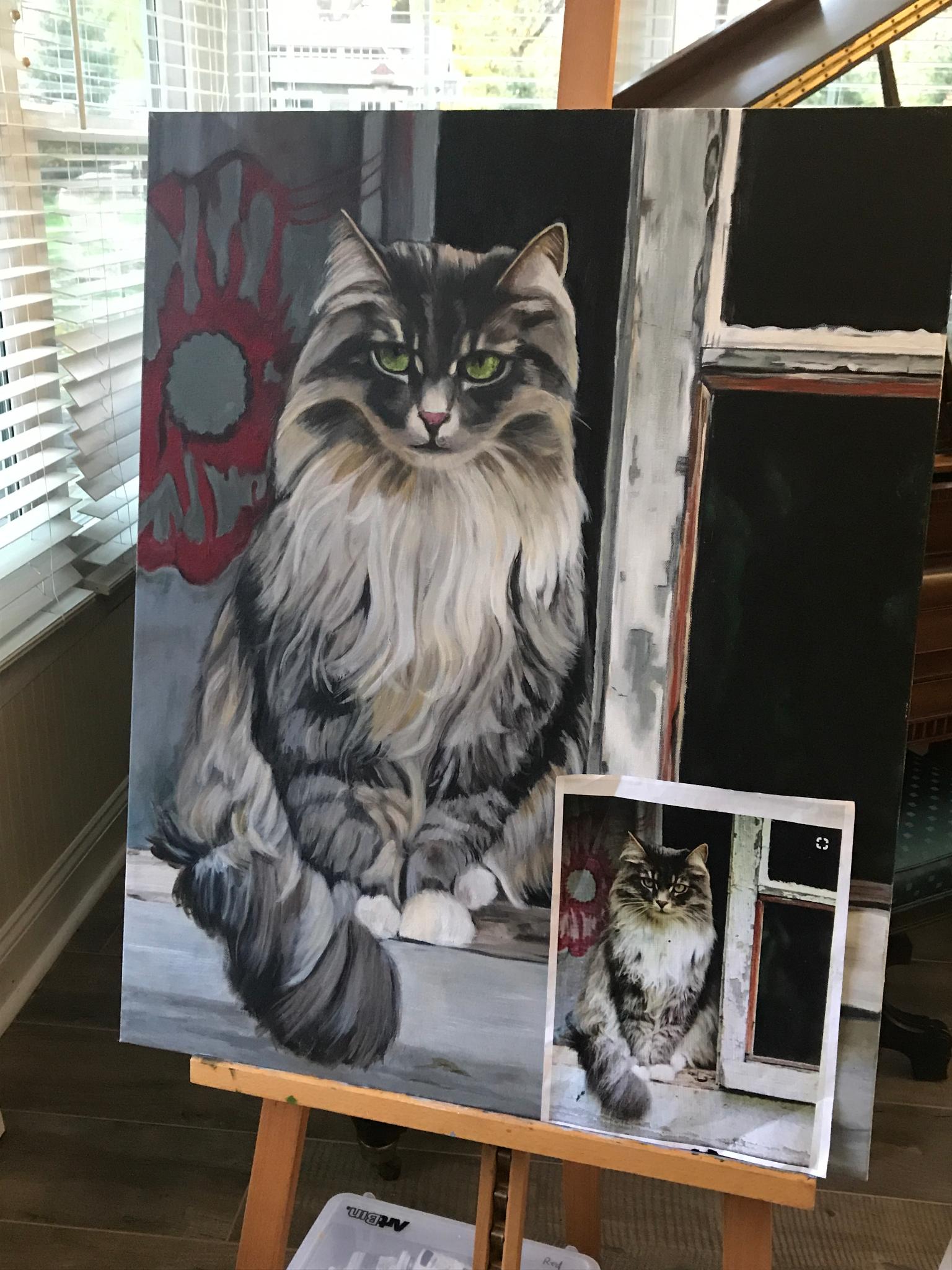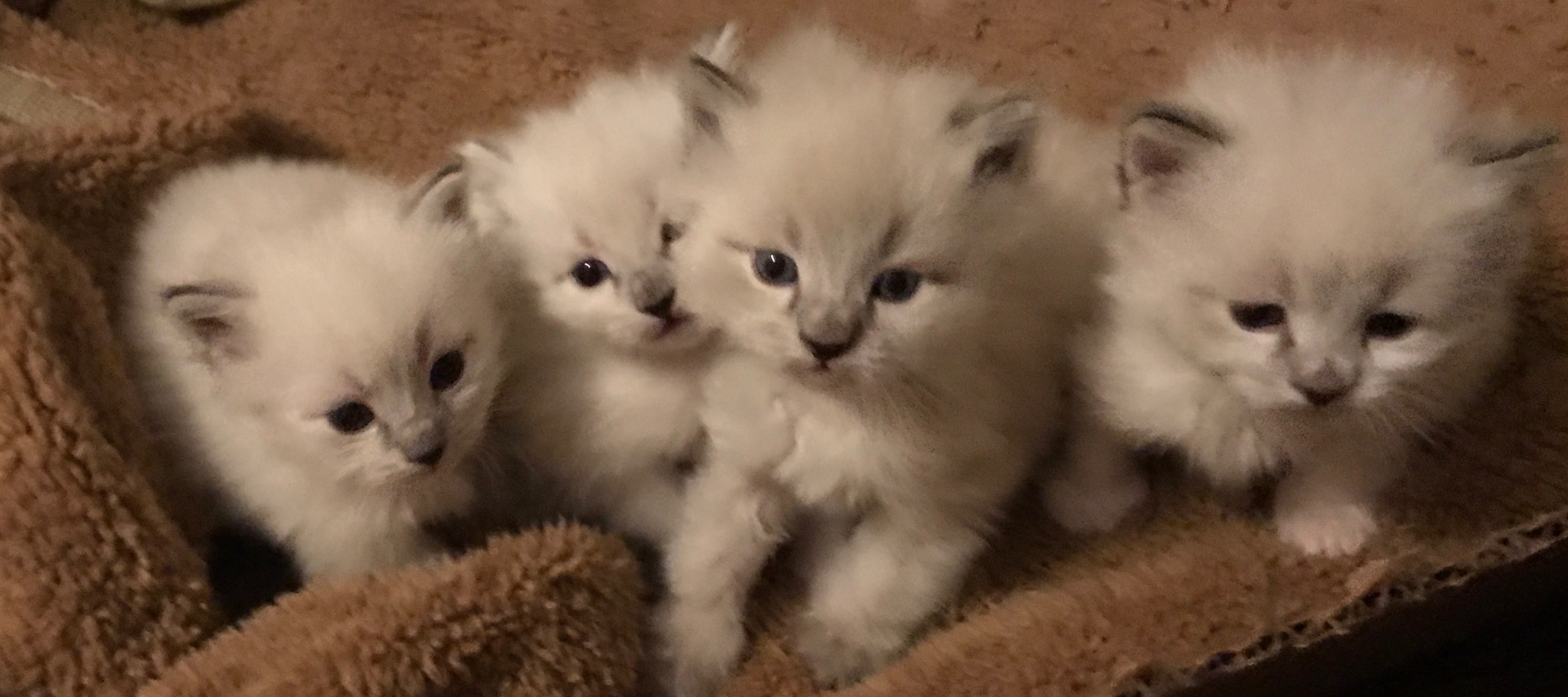 Lilly's Babies. They are super cute and healthy.....So sweet!
If you are interested in purchasing a Siberian Kitten please fill out the information below and I will contact you shortly.
Thank you, Sondra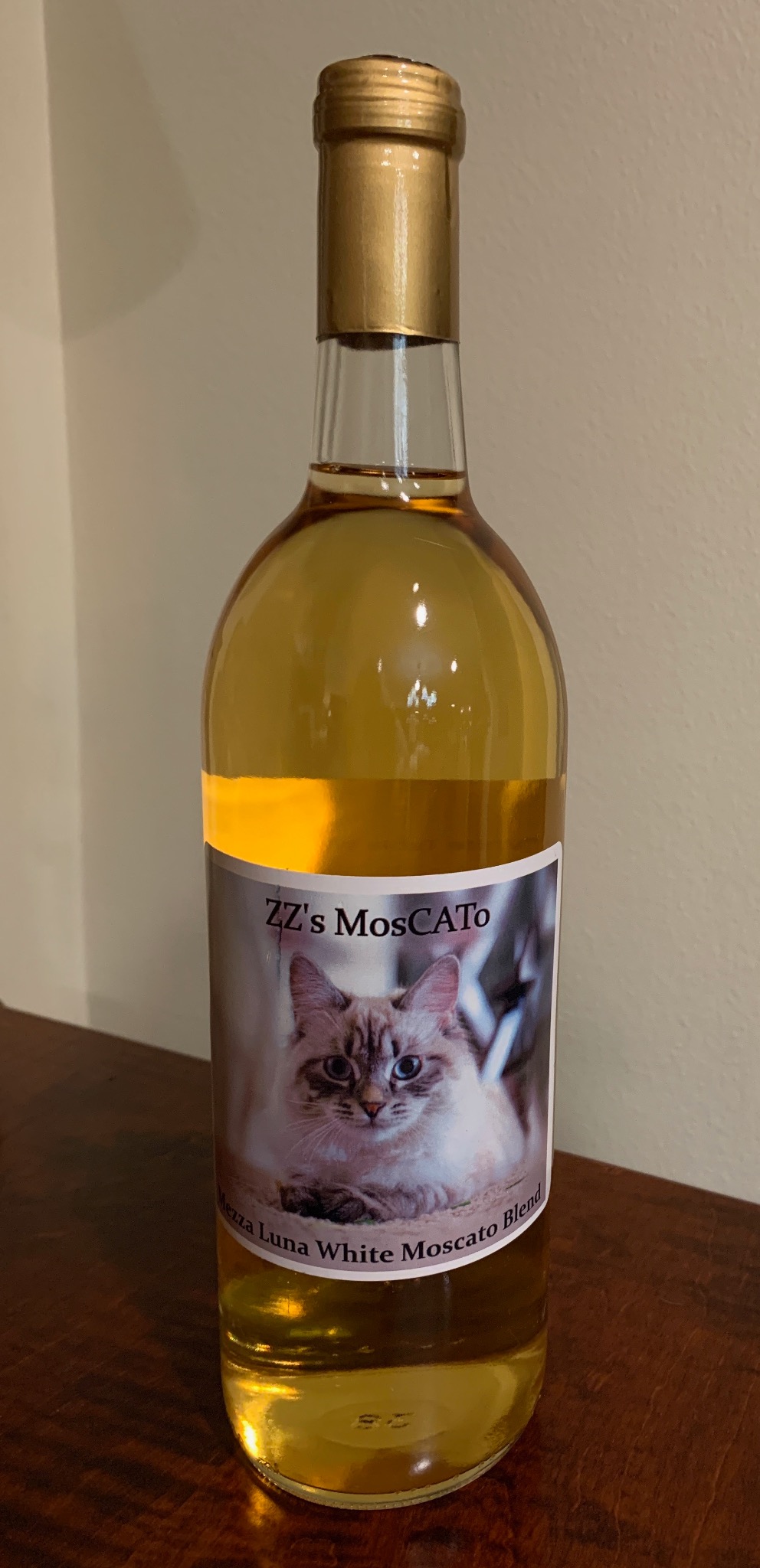 One of my, cats, Zulu Zedico won the 2017 Cleveland Cutest Cat Award!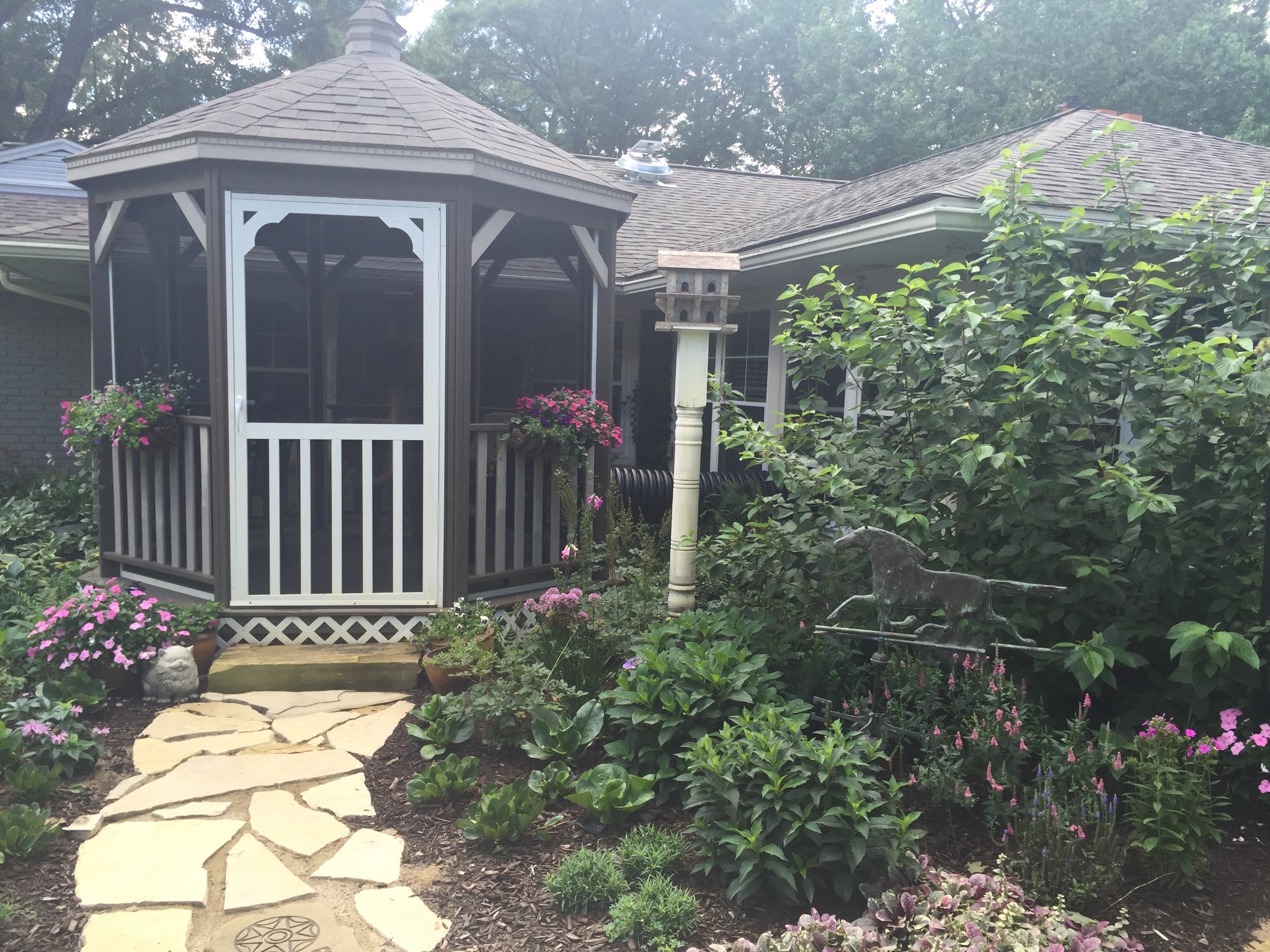 My husband built an outside gazebo for our kitties. They go outside through a window tunnel all year long and love it!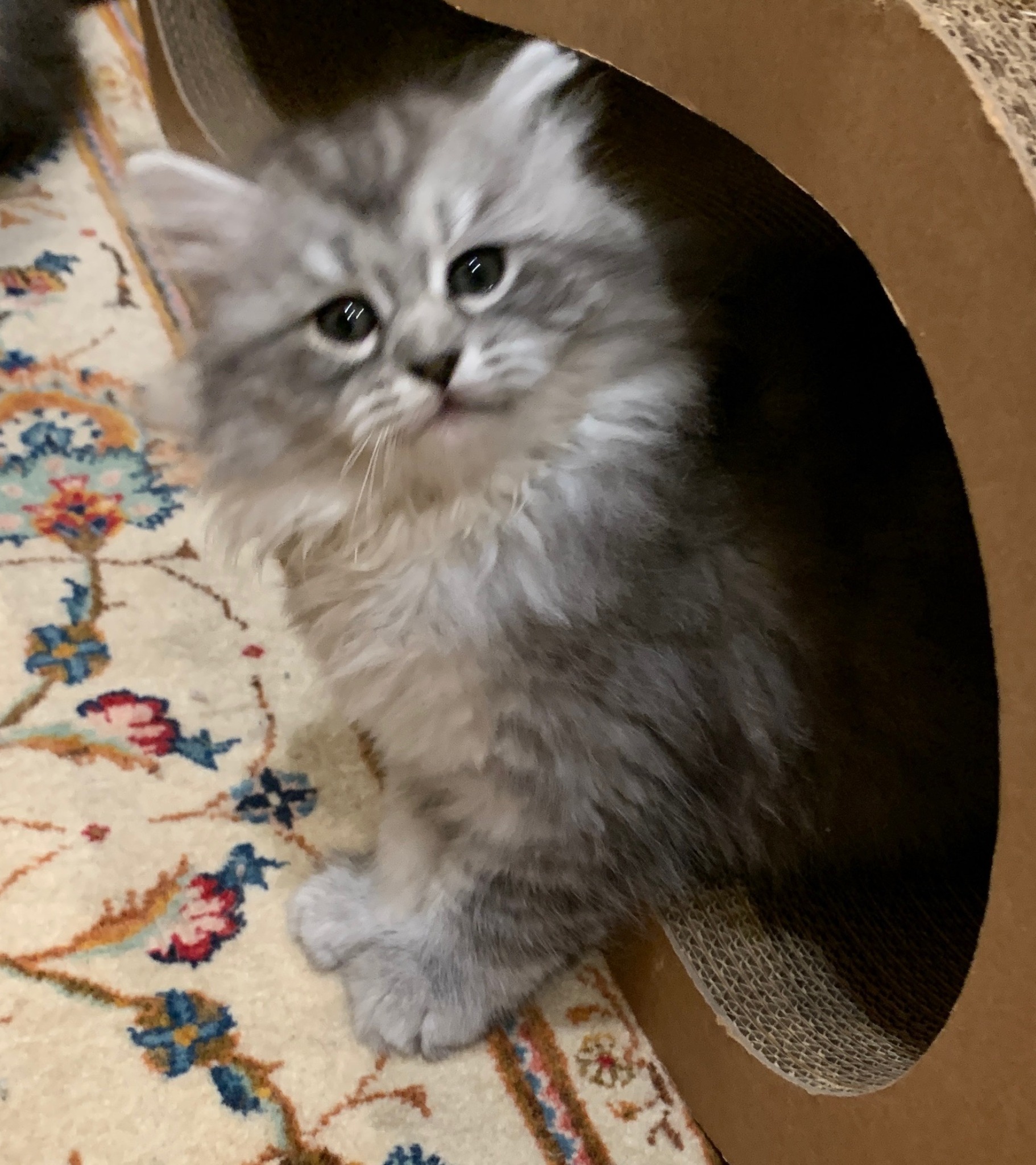 How cute am I....Mia is my mother....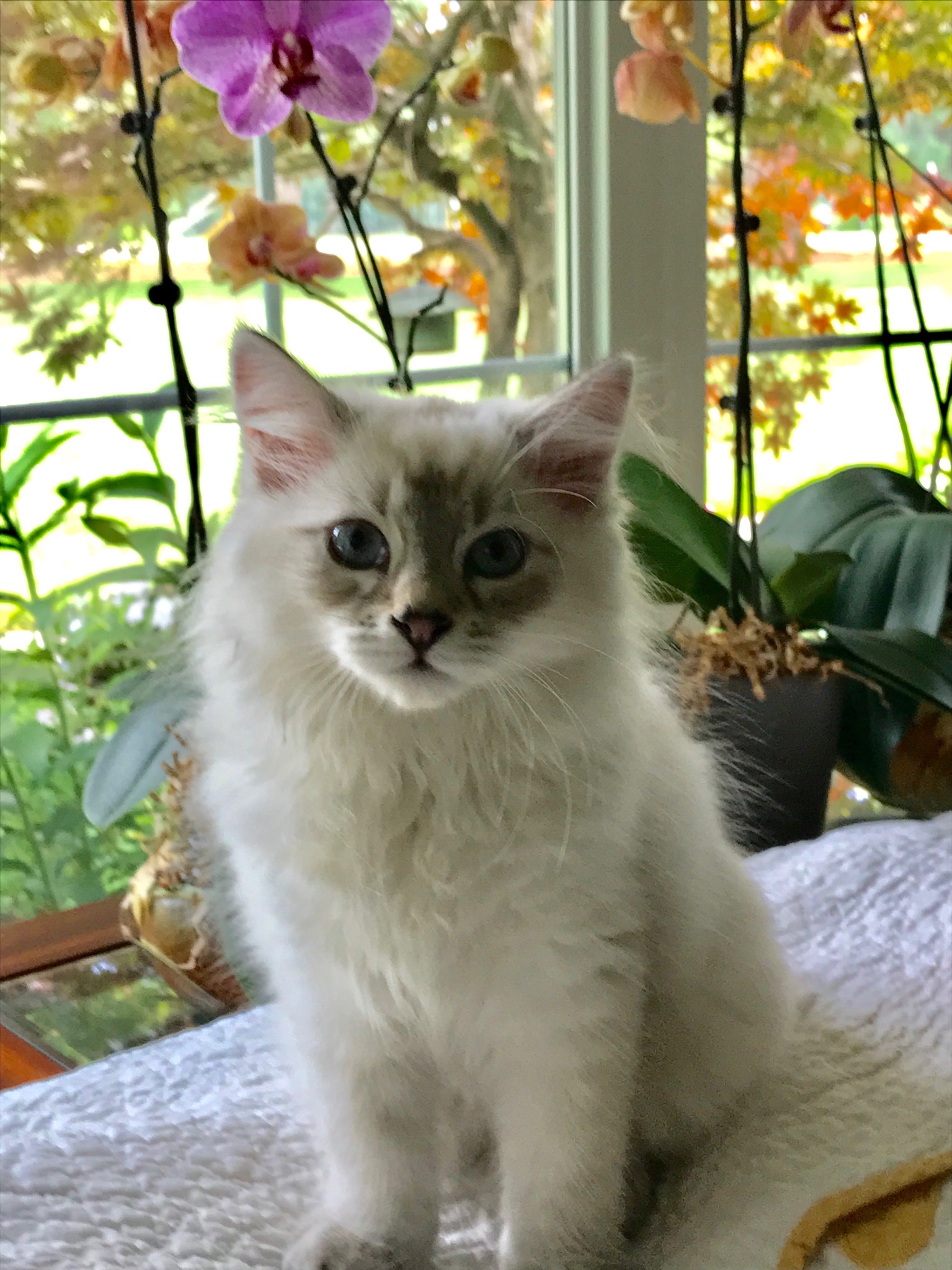 This is Pearl when she was a kitten. Pearl was born in my home. She is retired now and will enjoy a wonderful life with her new family.